It's Now or Next Year!
If you walk through the doors of the Bristol Farms Store in Woodland Hills, you'll be welcomed by a lively buffet of spicy samples including mac n' cheese, corn bread, chicken sausage and tamales. They've all been infused or cooked with Hatch Chiles and Bristol Farms is offering customers a chance to try the tasty recipes.
The L.A.-based grocery chain is celebrating the Hatch Chile harvest for the ninth year in a row. And it's doing so with a series of outdoor chile roastings and a wide selection of items that incorporate the famed chile known to range in spiciness from mild to extra hot. Hatch Chiles are popular for their taste and because they're available only six weeks of the year.
"In a sense, the Hatch Chile was developed from the Anaheim Pepper but because it's grown in Hatch, New Mexico, it creates its own flavor profile," explains Josh Pepin, Director of Marketing for Bristol Farms. "The days are so hot and the nights are so cold…that's the perfect element for these chiles to grow in."
For Bristol Farms, the firm, bright green, glossy peppers are hand-selected and supplied by Melissa's Produce who works directly with 4th generation family-owned Gillis Farms in Hatch, New Mexico.
"They're only available for six weeks out of the year. That's why you've got to get your stash now," says Ida Rodriguez, a chef at Melissa's Produce who offered samples of the company's Hatch Chile tamale kits at Bristol Farms over the weekend. "Most people buy a case, which is 25 pounds but that's not nearly enough for me!"
The case Chef Rodriguez was referring to, currently sells for $39.99 at Bristol Farms and you can opt to have the chiles roasted there. Chef Rodriguez recommends dividing the roasted chiles into individual freezer bags in order to enjoy them throughout the year.
But if cooking is not your forte, you can select from nearly two dozen Hatch Chile recipe offerings available at Bristol Farms. Among the most tempting: Hatch Chile Red Wine, Hatch Chile Salmon Burgers, Hatch Chile Apple Pie and even ready-to-eat Hatch Chile Poke.
And if you're wondering how to tell the difference between a medium and extra hot Hatch Chile, your best bet is to check the labeling. There's no way of identifying the spice level based on the pepper's appearance.
"The difference is in the seed," says Derek Hernandez, spokesperson for Melissa's Produce. "There's a hot seed and an extra hot seed and they're split up in the field."
Bristol Farms will continue offering Hatch Chile roastings through September. Click here for the calendar of events.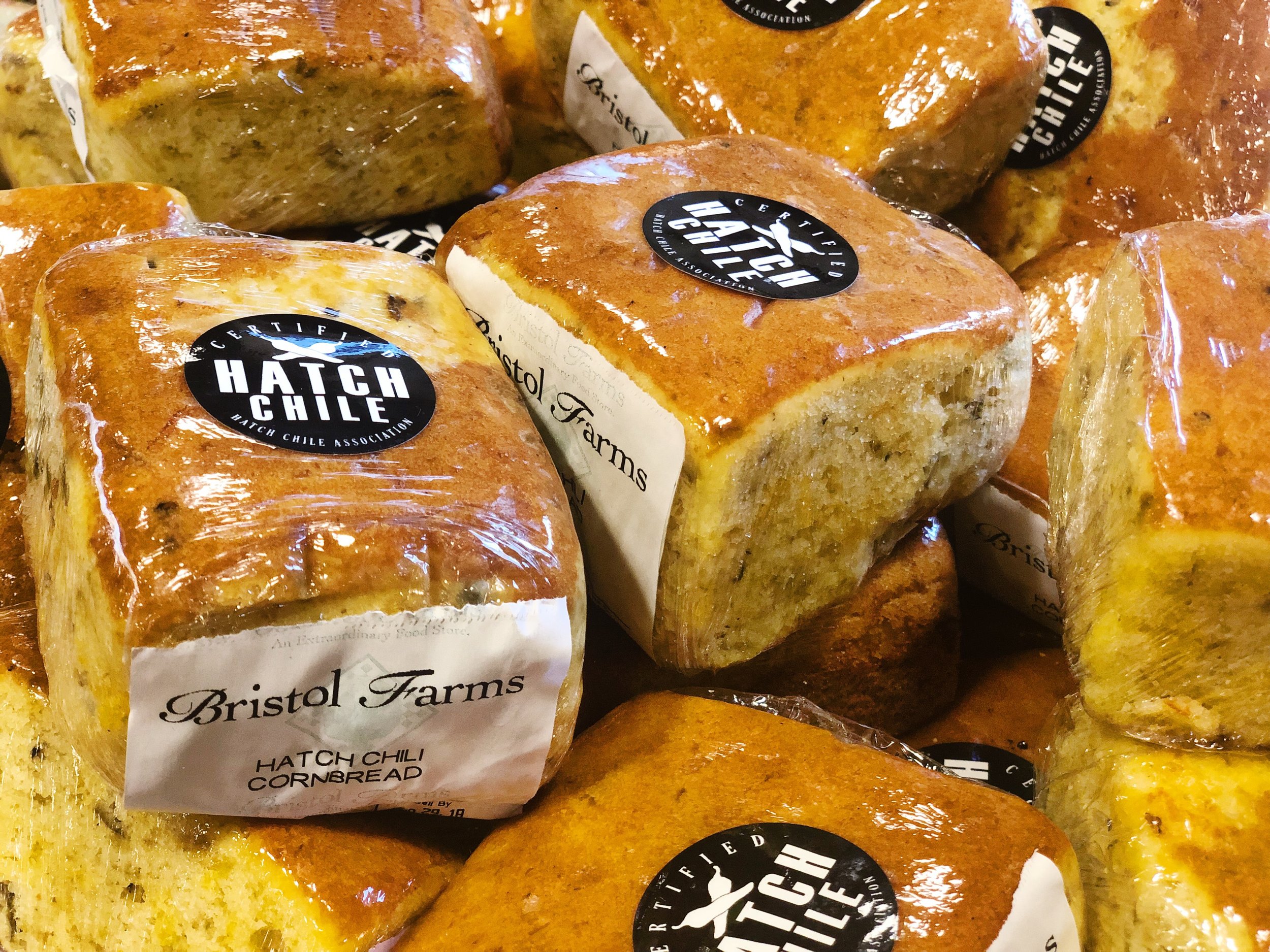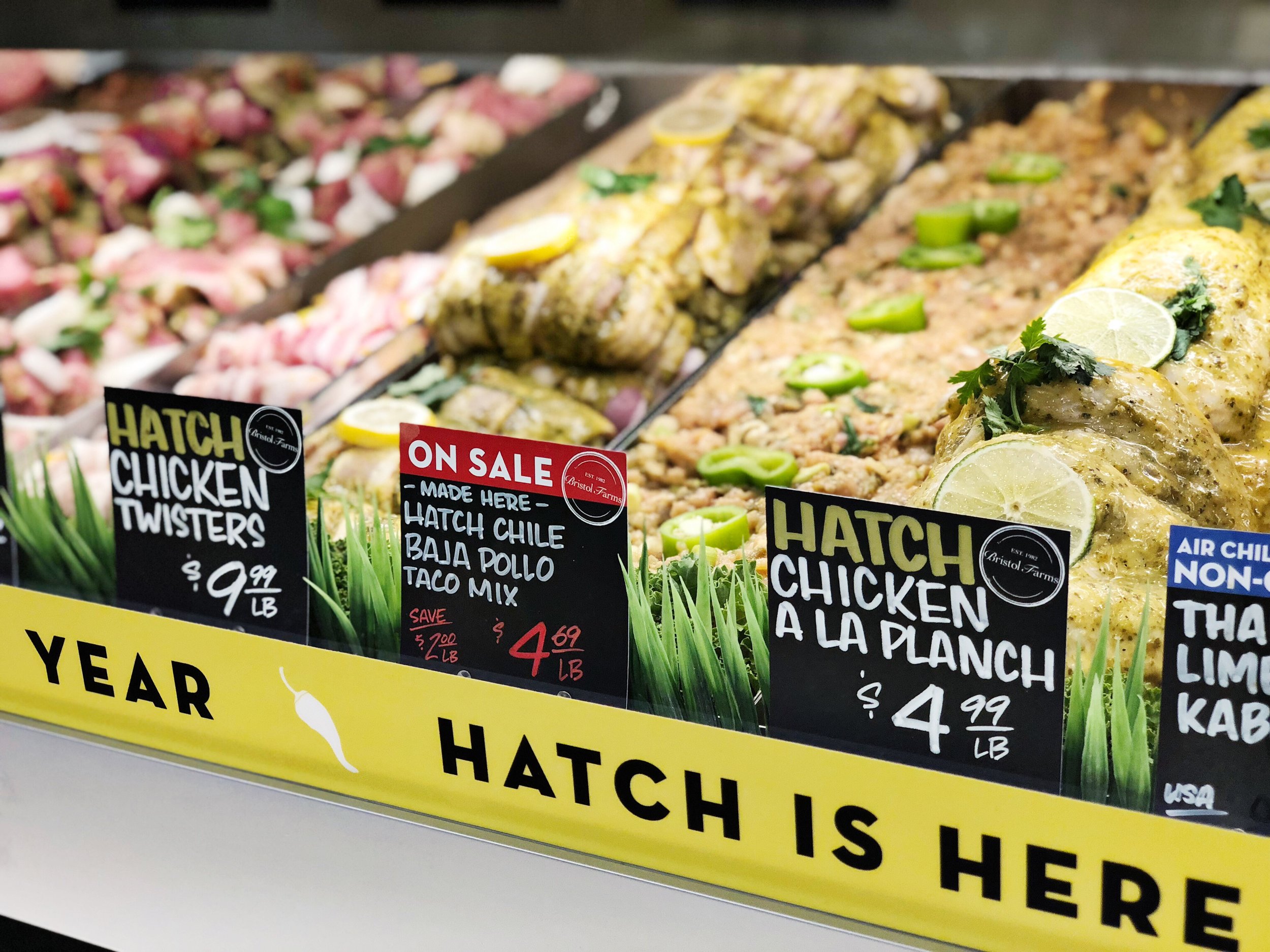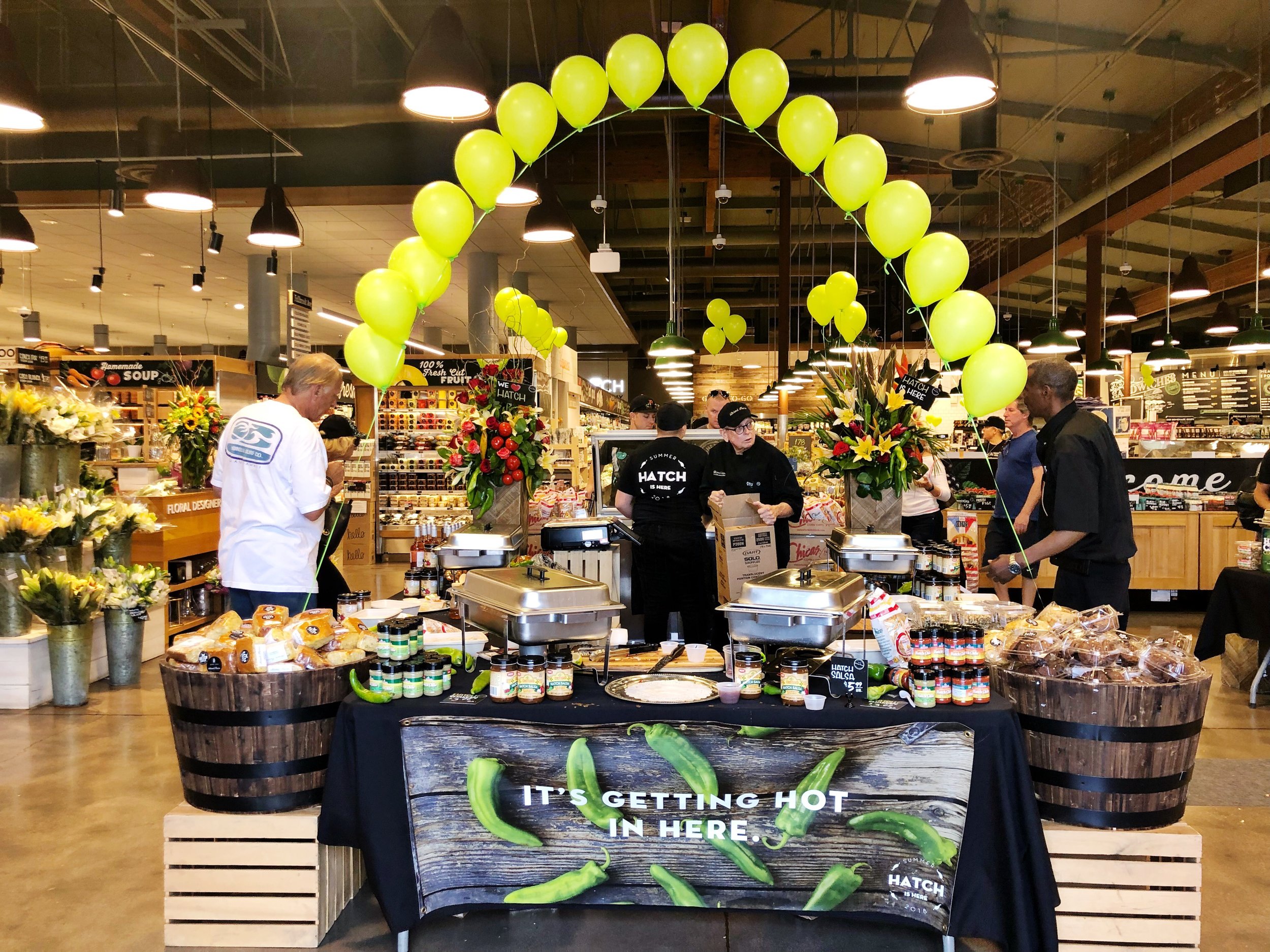 #BFHatchChiles